Kick the party up a notch!
Want to bring laughter and smiles to your guests? Our photo booth is the way to go!
What's special about our booth?
Portable - we can set it up almost anywhere!
People Friendly - it's an open-air booth, not limited to 2-3 people cramping into a small area
Unlimited Photo Sessions - get in line as many times as you want
Hi-Res Images - just in case you want to reprint larger, we are using a real camera and not a tablet or point and shoot
Fun Props
Instant Prints in seconds - 2X6 and 4X6, options
Custom Strips and Screens - we tailor the strips to your theme - we even customize the photo booth screen and directions
BoothBook Add-on - print a second copy and have you guests add the strip and sign a custom designed book - better than a traditional guest book
A Friendly Attendant - there to keep the party going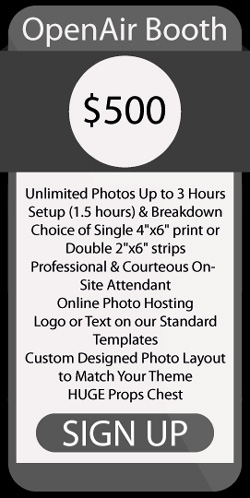 In addition, you can add an extra hour for $50 and a Booth Book for $150!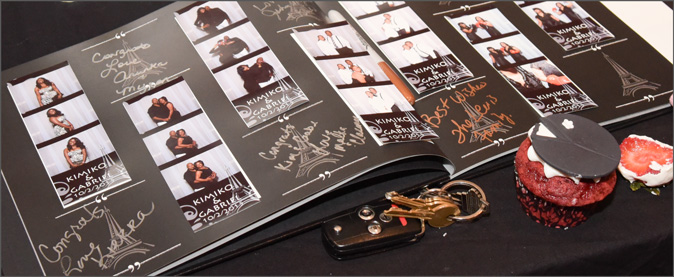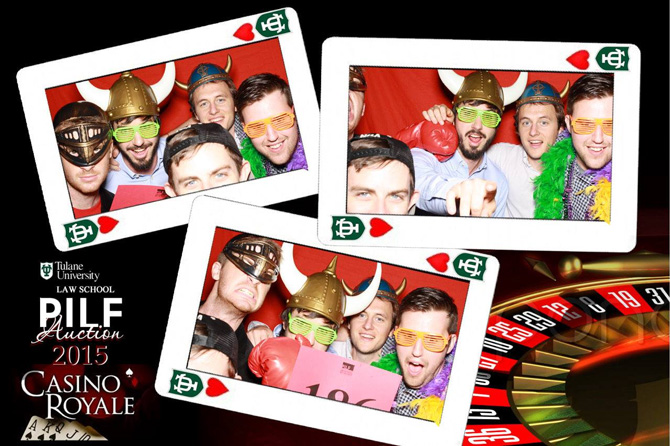 We are a 'boutique' operation and because of that we only entertain a small number of clients. That way, we are able to afford as much attention to our clients as needed.